The communications team of Kingswood United Methodist Church, in cooperation with the staff and Church Council, is pleased to introduce our new visual identity:
Members of the communications team began working in early 2019 to develop a new visual identity to support the work of the Vision Committee, which began its work in December 2018. The Vision Committee's work was completed in June 2019, when Church Council unanimously approved the vision, mission, doctrinal footings, and cornerstones of ministry of Kingswood Church.
Our vision is: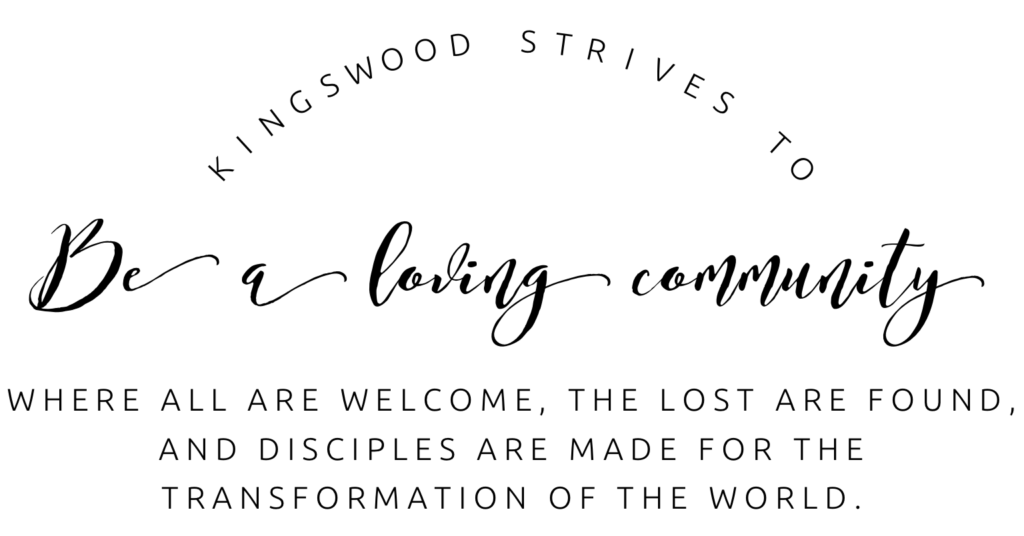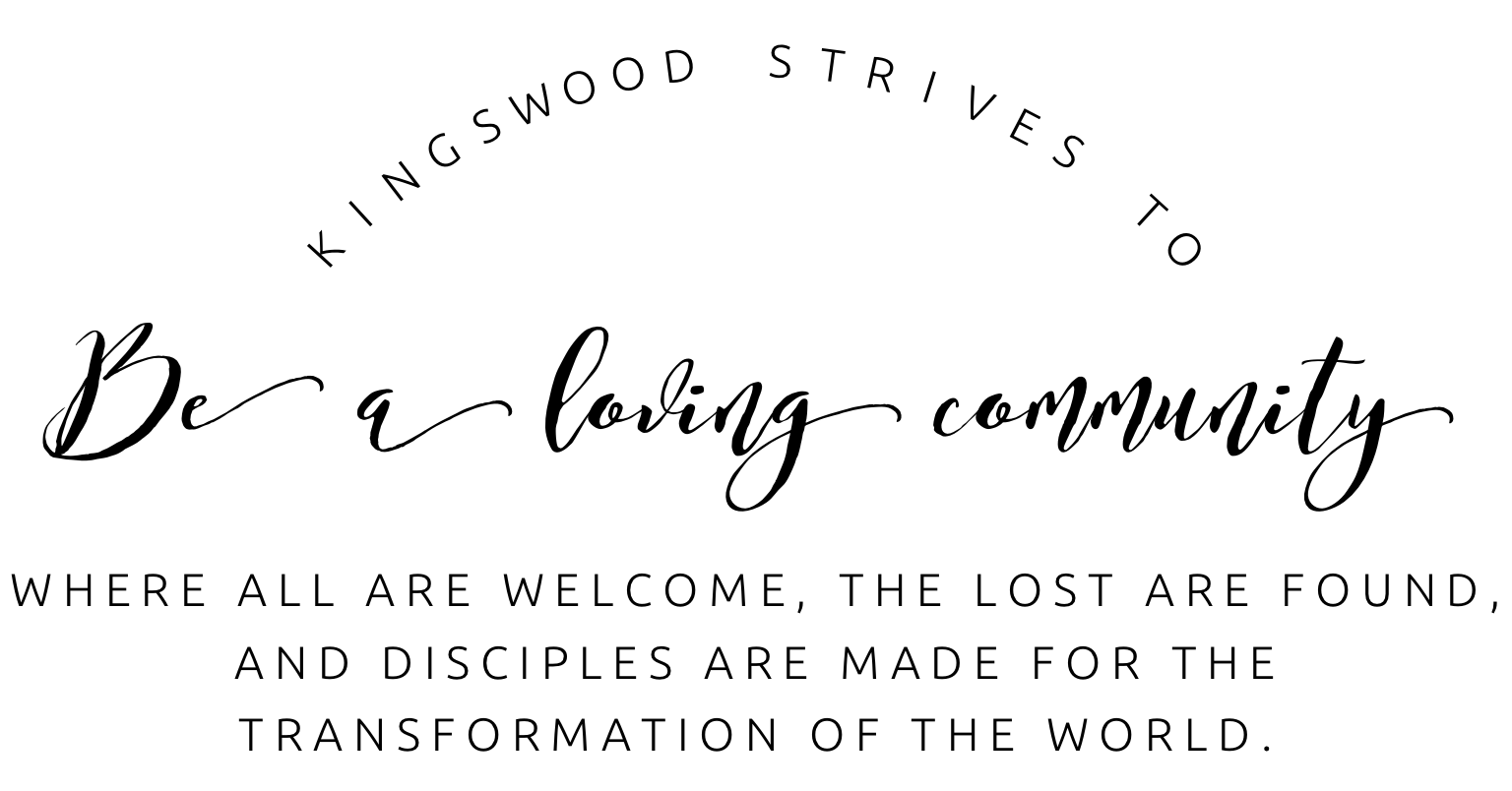 Elements of our new logo
Our new logo uniquely represents Kingswood Church, showcasing our beautiful stained glass windows in the Sanctuary. The particular window we selected alludes to our United Methodist heritage, with the cross and flame logo of our denomination notionally represented in the stained glass.
It has fresh typography, and a clean, clear design that's easy to read from a distance. And, it is adaptive to serve multiple needs in different sizes.
Here are some of the different treatments you'll see more of in the coming weeks and months as we roll out the logo:

A Methodist community
One of the questions we receive most regards the use of "United Methodist Church" in the logo. Our brand is Kingswood Church, but we remain part of The United Methodist Church. That is reflected in our mission statement and will be clearly indicated on our web site and in a variety of communications. One example is shown above.
The new imagery states clearly what is most important — we are Kingswood Church. Including extra words would limit its readability and scalability.
On social media
Our web site and social media accounts have also been updated to reflect our new branding and vision. You can find links to follow us on social media in the footer below.
What's next
Our logo won't appear everywhere on day one. But over time, it will be phased in to more of our communications, signage, and branding.
We will be exploring updates to the signage for Kingswood Church over the coming months, as well. While this comes at a cost, it's an important step to demonstrate to our community that God's work is alive at Kingswood Church.
We want to thank the entire Communications Committee, including Claire Botsch, Jeff Glaze, Steve Mayer, Greg Scherrer, and Jessica Falk-Spencer. Additionally, we want to express gratitude to numerous individuals who provided input on the branding process. Finally, we want to thank the members of the 2019 Church Council for their unanimous support of the new branding.